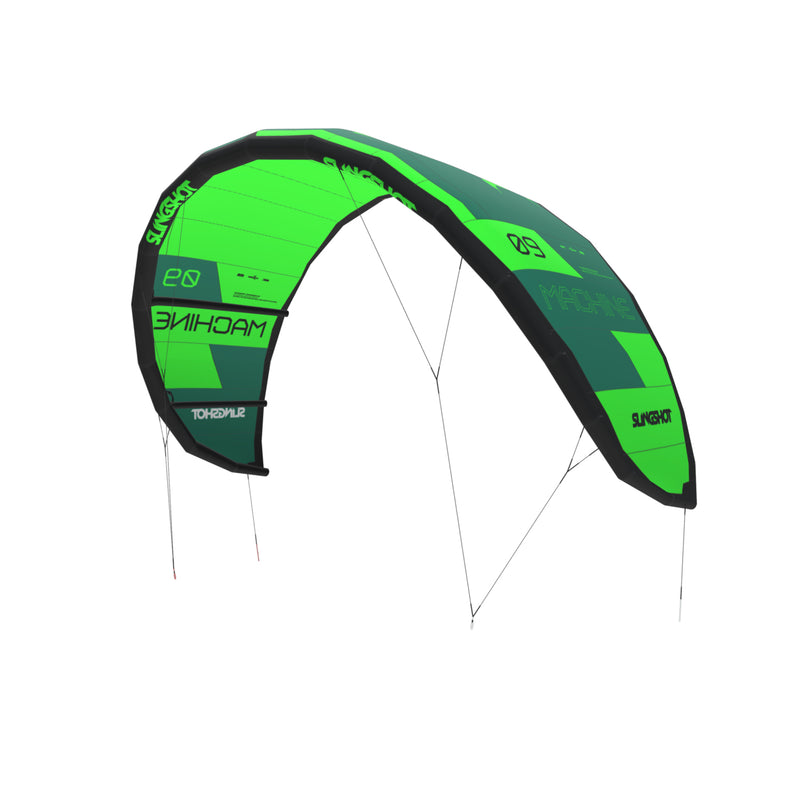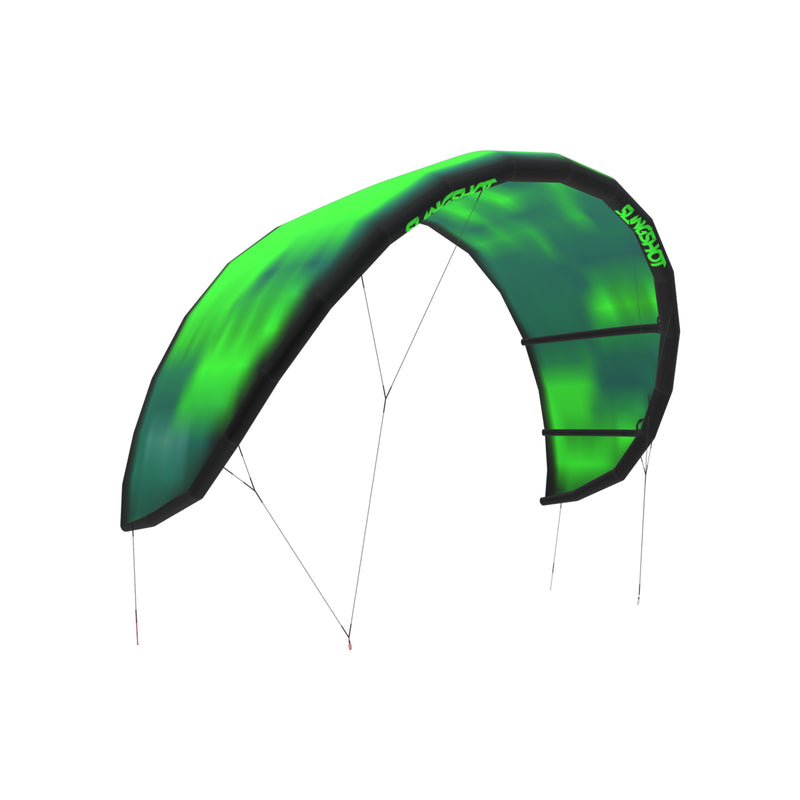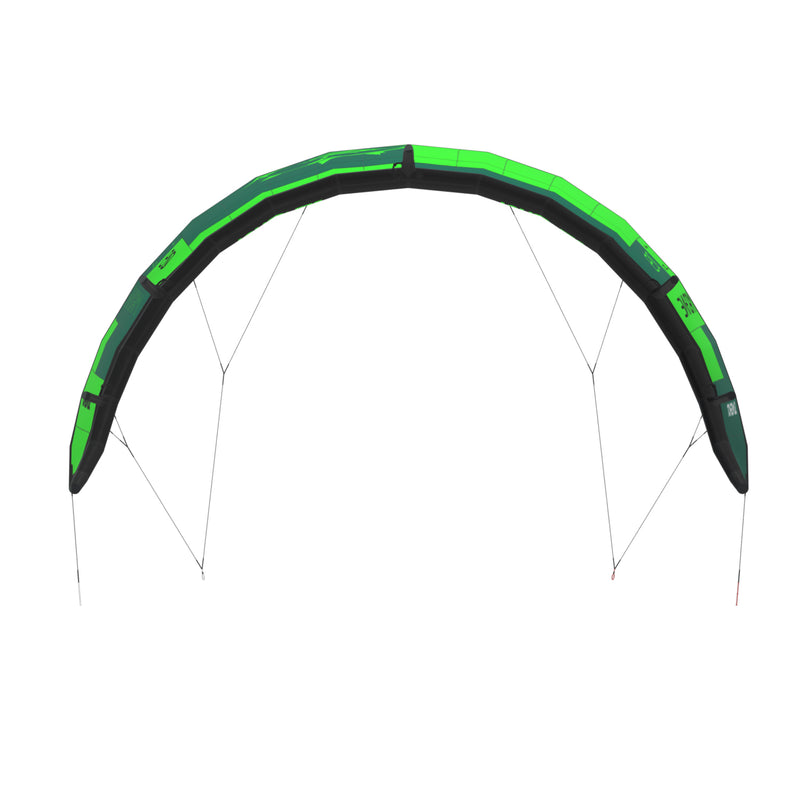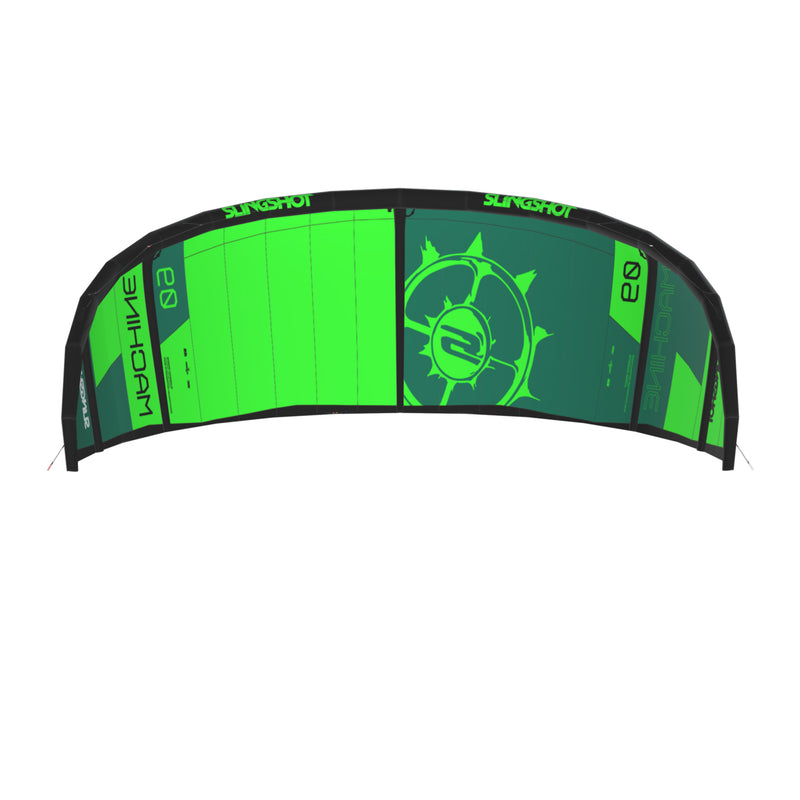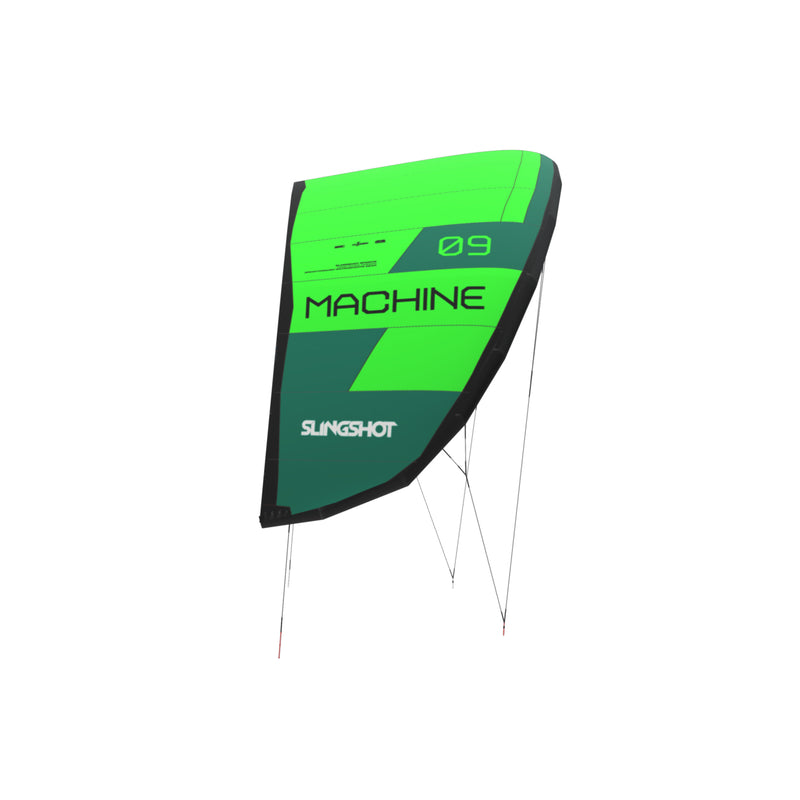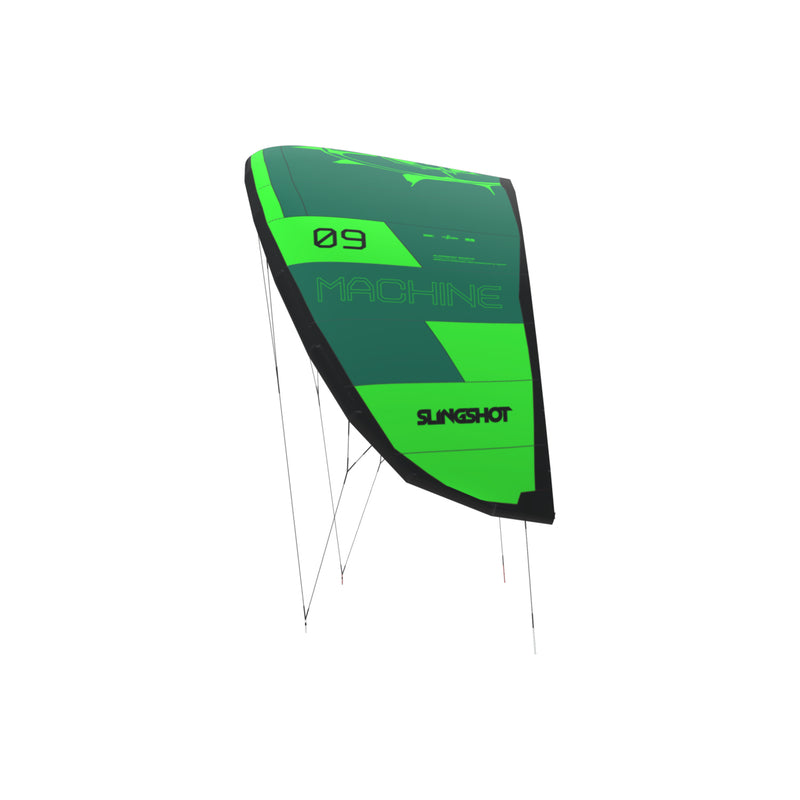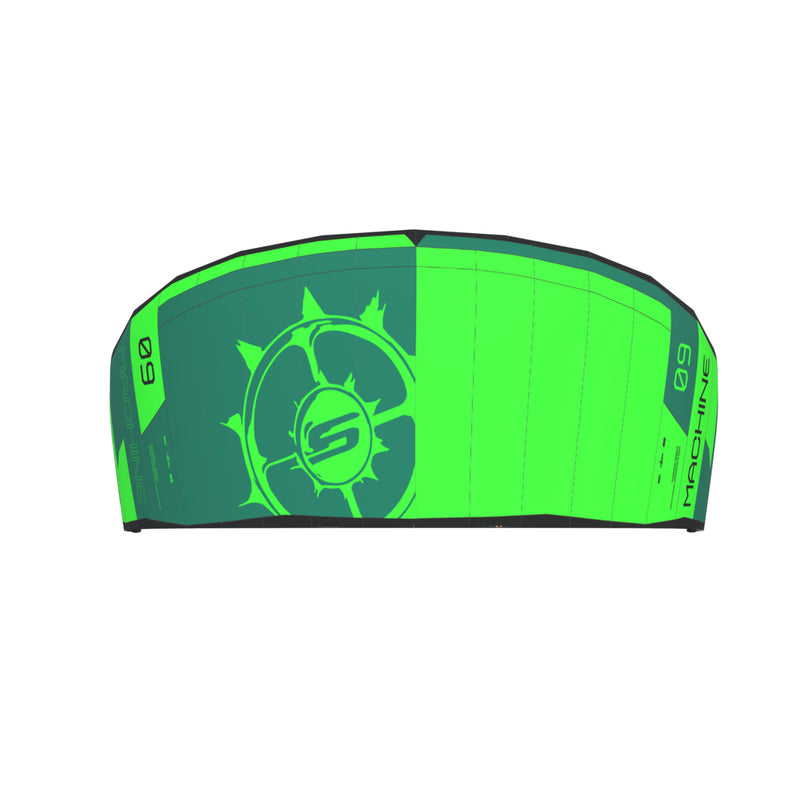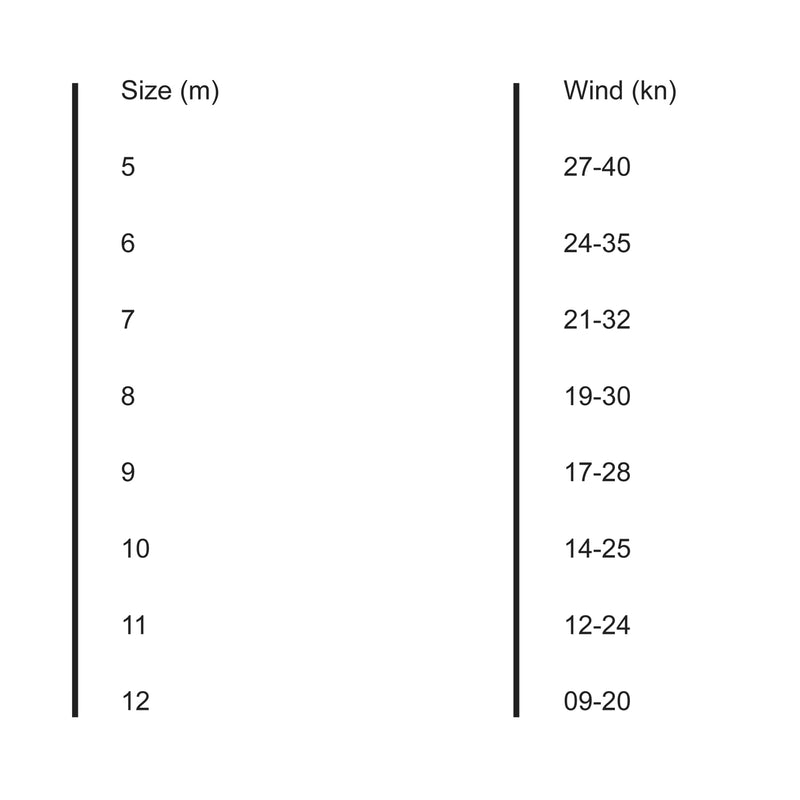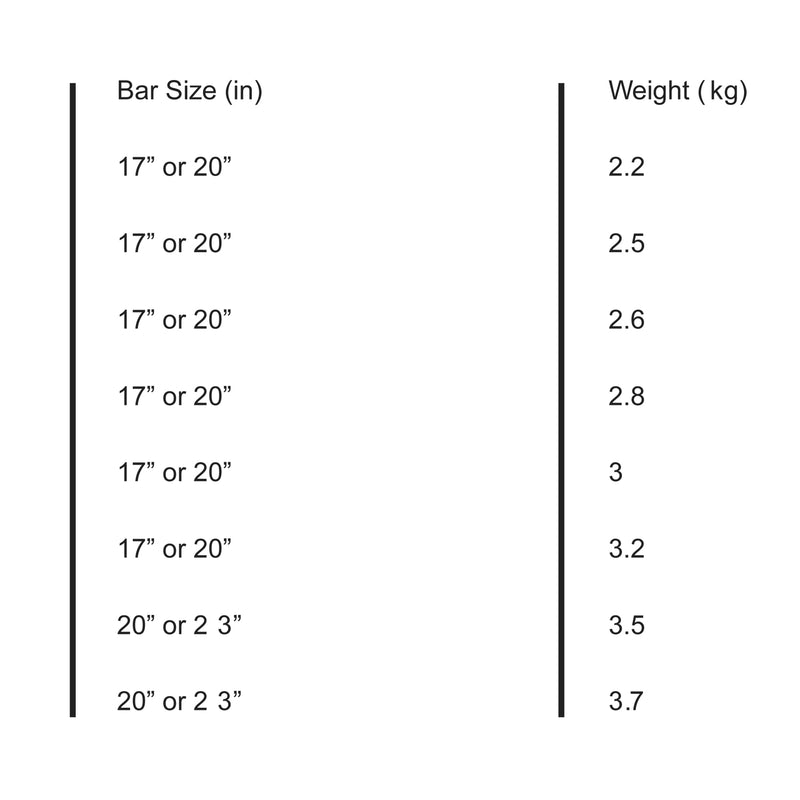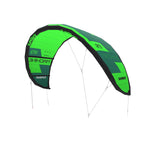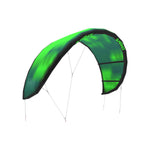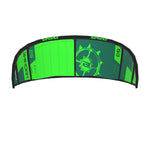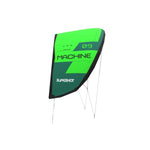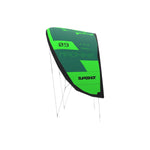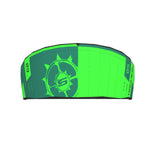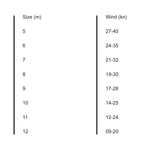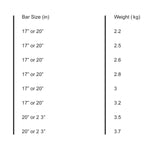 Slingshot Machine V1
Regular

$ 949.97
Sale

$ 949.97

Regular

$ 1,803.00
Unit Price

per
Details
The Machine V1 is Slingshot's all-new big-air kite that performs like a rocket. The legendary design team built the Machine V1 with next-level lift and hang-time capabilities that'll elevate you toward personal bests while still excelling as a high-performance everyday kite.
The Machine V1 has an all-new frame geometry that provides insane upward propulsion. Its highly efficient aspect ratio is tuned to launch you to new heights and air times while still maintaining lightning-quick reaction speed and turning. 
 Built with an ultra-rigid Dacron frame as well as our premium 4x4 Canopy Tech made with reinforced Teijin ripstop nylon, the Machine V1 delivers structure, stability and unmatched wind range. This stability enables you to hold down more kite in more wind, unlocking larger and longer jumps. 
 Slingshot focused on optimizing material sciences for a simplified approach when rounding out the Machine V1. Featuring a minimalistic and strategic paneling layout and a premium, streamlined pulleyless bridle system, the Machine V1's weight is minimized for pure freeride performance.
FEATURES 

NEW KITE GEOMETRY - The Machine V1 features an all-new kite geometry created by our legendary design team. This new shape and profile have ushered in the potential for maximum height and hang time.
NEW CLEAN CANOPY - We drastically reduced canopy paneling from previous kite models. This paneling reduction decreases the kite's overall weight while also providing a more aerodynamic canopy profile.
NEW PULLEYLESS BRIDLE SYSTEM - No pulleys means riders have a more instant and direct input from bar to kite. An upgrade to more premium materials, reduces the bridle-line thickness by 25%. Riders will instantly feel less drag through the air due to this streamlining.
NEW ONE PUMP SPEED SYSTEM - The patented Slingshot invention that's now used industry-wide has gotten an upgrade for 2022. We have increased the system's tube diameters to get cleaner airflow for easier inflation, and also repositioned the tubes to be more streamlined and durable.
HYBRID OPEN-C CANOPY - Five struts give the Machine V1's canopy the superior stability and rigidity it needs for big-air boosting and extreme wind conditions. The hybrid geometry provides insane wind range, instant water relaunch and unlimited boosting potential.
4X4 CANOPY TECH - The Machine V1 is built with Teijin 4x4 reinforced ripstop material. This is the strongest, stiffest and most durable canopy material on the market.
MULTIPLE ATTACHMENT POINTS - Different attachment points integrated into the kite allow you to quickly fine tune handling, power and performance based upon your riding style and the conditions of a particular session.
PACKAGE INCLUDES
Machine V1 Kite, Kite Bag
Quick Start Guide
Bladder Patch Kit